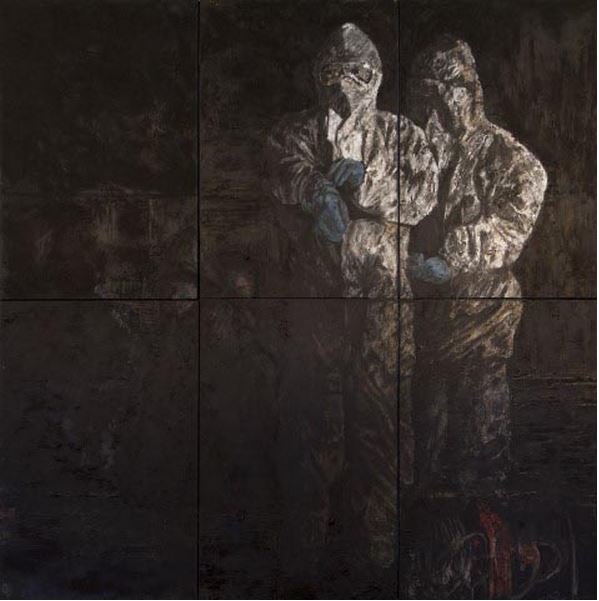 Mandy Martin's exhibition Playing with Fire continues to draw from a two year study in the Paruku Indigenous Protected Area around Lake Gregory in the south east Kimberly. Martin's knowledge of the area and the traditions and benefits of controlled burning as a form of land management are manifest in these powerfully beautiful and sublime paintings. Dense with raw ground pigment the power of flame and what it leaves in its wake is all too real.
Where it can serve a positive and productive purpose, fire is also fraught with dangers and never more so than in the hands of mankind. Martin similarly illustrates its destructive nature in the mining and industrial accidents we read about in the news. These provocative works and environmentally and politically pertinent whilst being masterfully rendered.
Feature image: Incident by Mandy Martin.