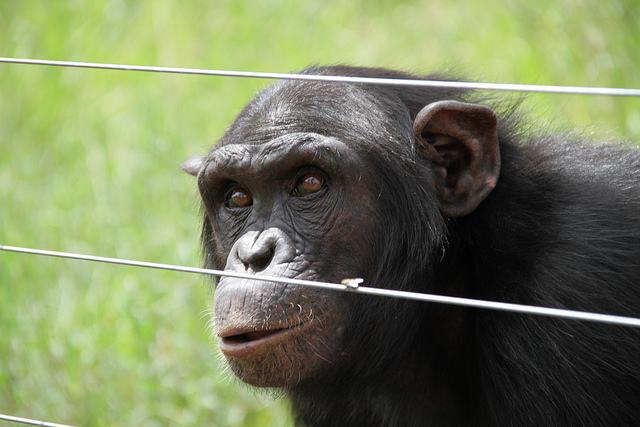 Philosophy Seminar: "What does it mean to call a chimpanzee a person?"

By Kristin Andrews (York University)
Abstract: Recent lawsuits in the US and Argentina are promoting the idea that other great apes should also be considered persons. This idea can sound odd, given the tendency to equate "person" with "human". I will show that these concepts come apart, and offer reasons for thinking it makes sense to call great apes (and members of many other species) persons. Finally, I will examine some of the implications for research on great apes and cetaceans given the conclusion that they can be persons.
Kristin Andrews is an Associate Professor of Philosophy at York University in Canada, where she also helps coordinate the Cognitive Science program and the Toronto Area Animal Cognition Discussion Group. She on the board of directors of the Borneo Orangutan Society Canada, and is author of two books on the philosophy of animal minds. Kristin is also currently a Visiting Research Fellow in the department of philosophy at Macquarie University.

Date: Friday 6 February
Time: 10.30am – 12pm
Venue: W6A 107
RSVP: Not required. All welcome
More information: Rachael Brown rachael.brown@mq.edu.au
Website: http://www.arts.mq.edu.au/news_and_events/events/arts_events/philosophy_seminar

Image: "Chimpanzee" by Valentina Storti