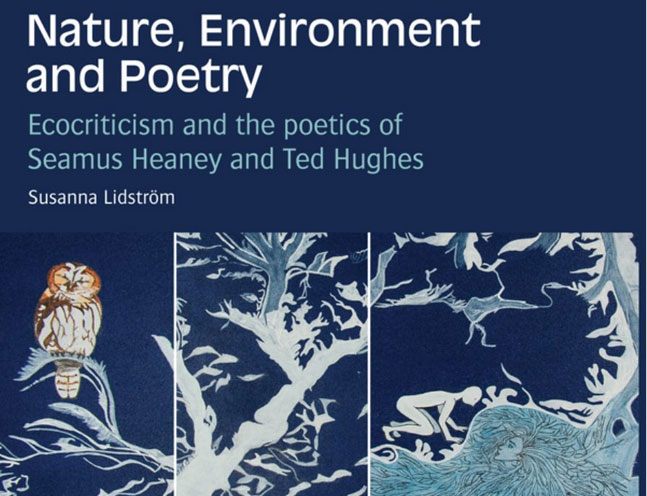 13 Jul

Nature, Environment and Poetry – New Book
Susanna Lidström
The environmental challenges facing humanity in the twenty-first century are not only acute and grave, they are also unprecedented in kind, complexity and scope. Nonetheless, or therefore, the political response to problems such as climate change, biodiversity loss and widespread pollution continues to fall short. To address these challenges it seems clear that we need new ways of thinking about the relationship between humans and nature, local and global, and past, present and future. One place to look for such new ideas is in poetry, designed to contain multiple levels of meaning at once, challenge the imagination, and evoke responses that are based on something more than scientific consensus and rationale.
This ecocritical book traces the environmental sensibilities of two Anglophone poets; Nobel Prize-winner Seamus Heaney (1939-2013), and British Poet Laureate Ted Hughes (1930-1998). Drawing on recent and multifarious developments in ecocritical theory, it examines how Hughes's and Heaney's respective poetics interact with late twentieth century developments in environmental thought, focusing in particular on ideas about ecology and environment in relation to religion, time, technology, colonialism, semiotics, and globalisation.
This book is aimed at students of literature and environment, the relationship between poetry and environmental humanities, and the poetry of Ted Hughes or Seamus Heaney.
Susanna Lidström is a postdoctoral researcher at the Division of History of Science, Technology and Environment, with the Environmental Humanities Laboratory, at the KTH Royal Institute of Technology in Stockholm, Sweden.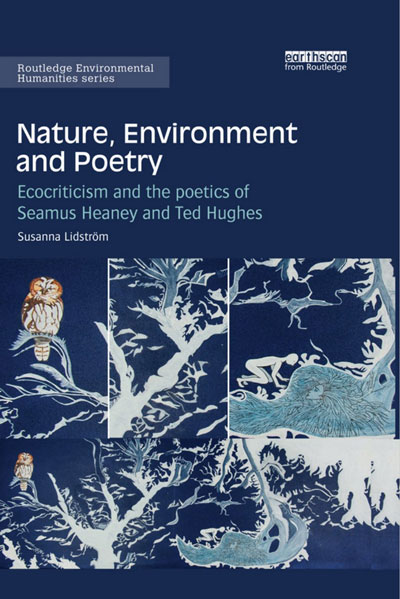 Routledge Environmental Humanities Series