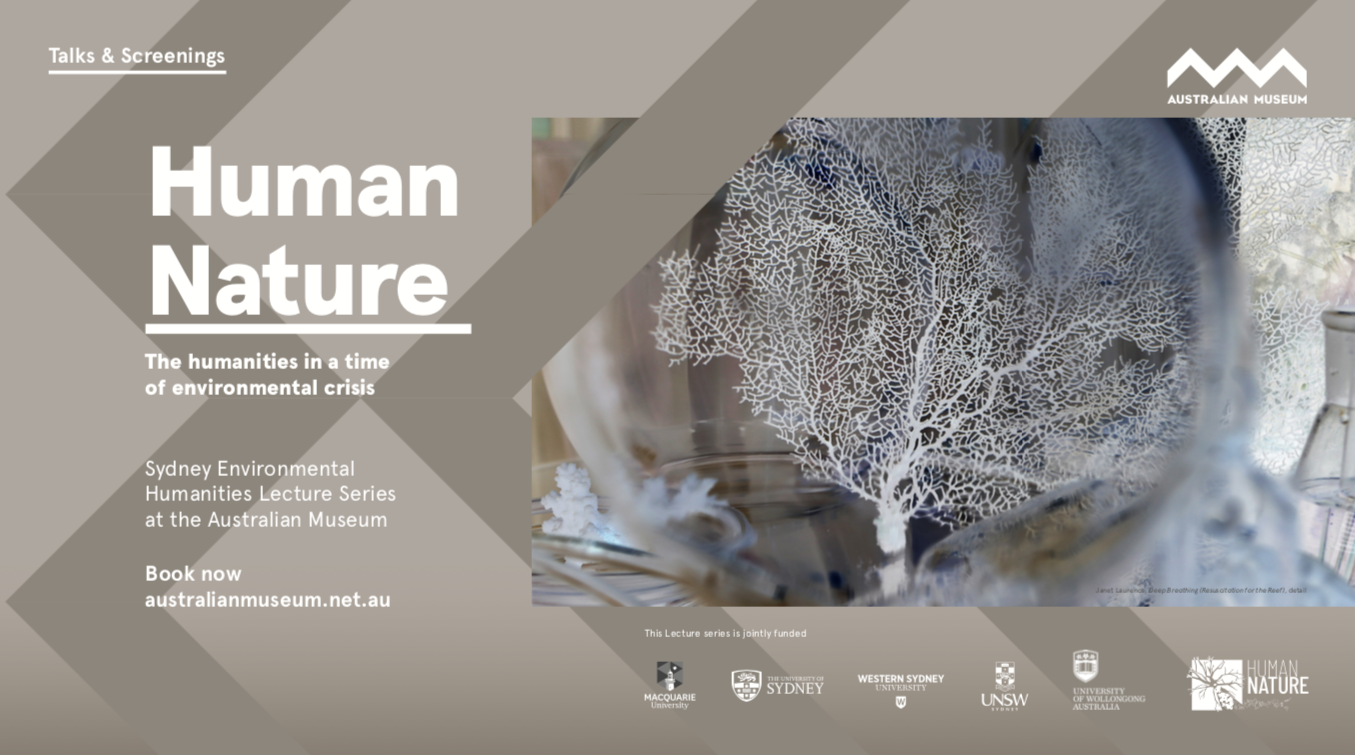 26 Feb

2019 Sydney Environmental Humanities Lecture Series

The Sydney Environmental Humanities Lecture series will be running again in 2019.

—
Environmental change is happening all around us, and yet voices differ over its causes and consequences. At the same time, our human activity is playing an increasingly significant role in shaping the earth and its future possibilities.

This landmark lecture series offers a range of talks by leading international and Australian scholars in the Environmental Humanities. It will draw on insights from history, literature, philosophy, anthropology and related disciplines and explore the important role humanities can play in addressing some of the most pressing environmental challenges of our day.

Speakers:
TUESDAY 26 FEBRUARY – Tony Birch (Victoria University)
TUESDAY 12 MARCH – Jarita Holbrook (University of the Western Cape)
TUESDAY 30 APRIL – Lesley Green (University of Cape Town)
TUESDAY 14 MAY – Craig Santos Perez (University of Hawai'i, Manoa)
TUESDAY 25 JUNE – Macarena Gomez-Barris (Pratt Institute, Brooklyn)
TUESDAY 20 AUGUST – Katherine Gibson and Juan Francisco Salazar (Western Sydney University)
TUESDAY 22 OCTOBER – Mark Carey (University of Oregon)
TUESDAY 12 NOVEMBER – Andrea Gaynor (University of Western Australia)

For full details and to purchase tickets, please visit: https://australianmuseum.net.au/event/humannature/

The Sydney Environmental Humanities Lecture Series is a collaboration between the Australian Museum, Macquarie University, the University of New South Wales, the University of Sydney, the University of Wollongong, and Western Sydney University. Staff and students of partner universities can purchase $10 tickets to talks using the discount code HNUni. To use the discount code: click on "purchase tickets"; sign up or enter your login details; put a concession ticket into your cart; click "update cart" ; enter the discount code.