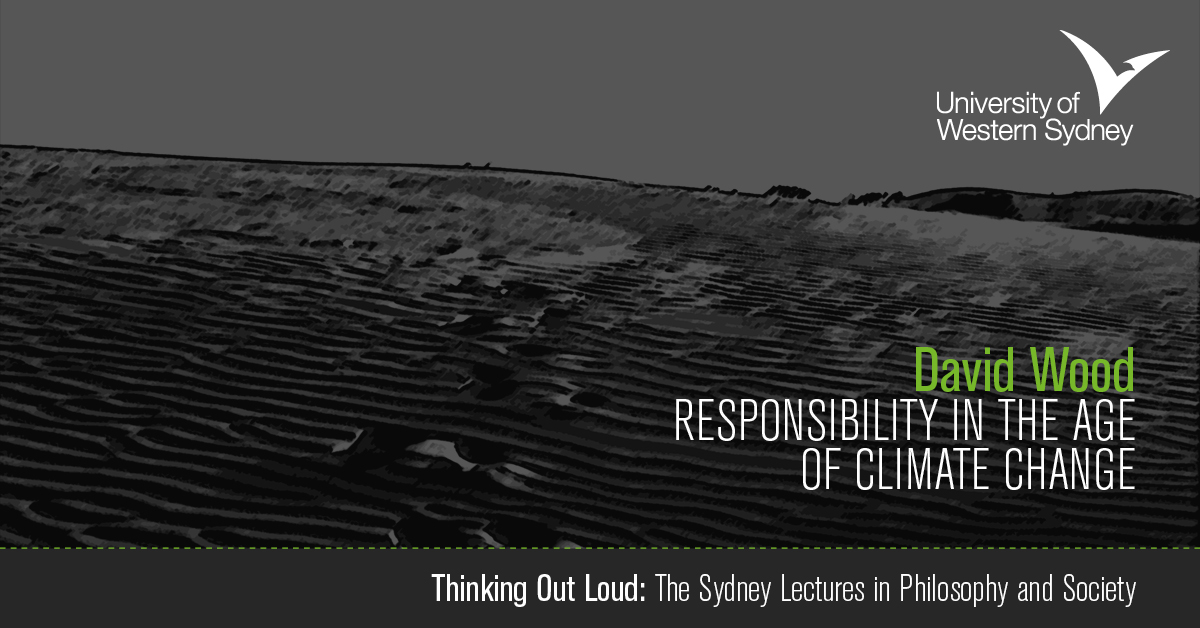 16 Apr

[Thinking Out Loud] David Wood, Responsibility in the Age of Climate Change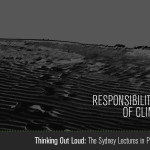 Philosophy@UWS of the University of Western Sydney in collaboration with the State Library of NSW, ABC Radio National and Fordham University Press invite you to this year's Thinking Out Loud: The Sydney Lectures in Philosophy and Society.
David Wood
Responsibility in the Age of the Climate Change
Climate change brings new significance to traditional philosophical questions around reason, agency, responsibility, community and our place in nature. The focus is shifting away from promoting the good life and towards the survival of the species. Leading environmental philosopher David Wood tackles the Anthropocene in his Sydney Lectures.
Lecture 1: Monday, April 27 (Note that there will be a reception on the opening night, starting at 5.30pm.)
"Who Do We Think We Are?"
Lecture 2: Wednesday, April 29
"Thinking Geologically"
Lecture 3: Friday, May 1
"Agency / Responsibility / Survival"
6 pm to 8.00 pm
Dixson Room
Mitchell Library building, State Library of NSW
$10 per lecture or $25 whole series, bookings essential
For booking and further details go to:
www.uws.edu.au/thinkingoutloud
– – – – – – – – –
Dimitris Vardoulakis
University of Western Sydney
School of Humanities and Communication Arts
Bankstown Campus, 7.G.10
Locked Bag 1797
Penrith, NSW 2751
AUSTRALIA
tel: +61 2 9772 6808