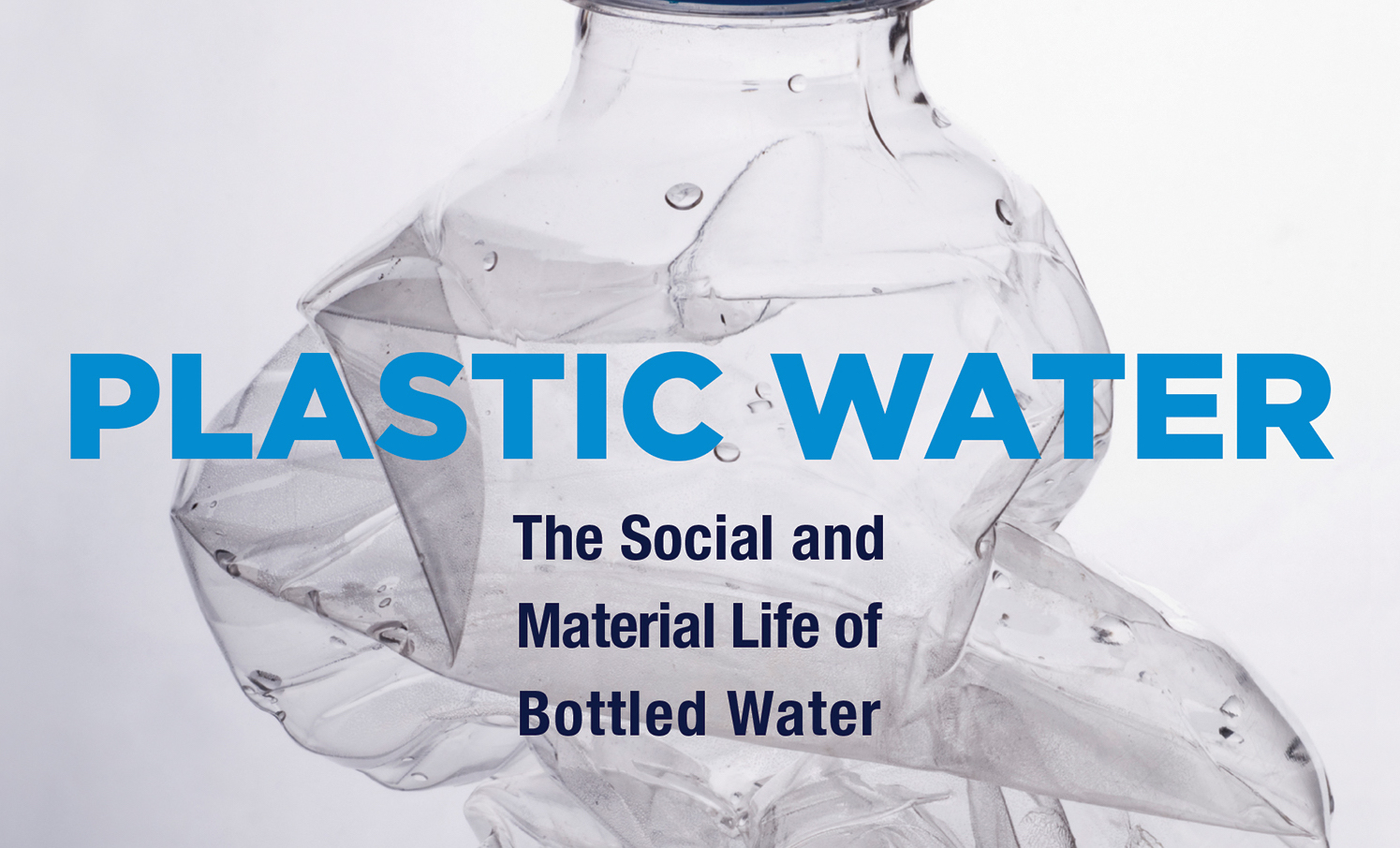 01 Oct

NEW BOOK – Plastic Water: The Social and Material Life of Bottled Water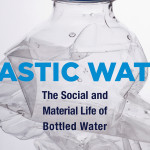 Plastic Water: The Social and Material Life of Bottled Water
by Gay Hawkins, Emily Potter and Kane Race
MIT Press, 2015
How did branded bottles of water insinuate themselves into our daily lives? Why did water become an economic good—no longer a common resource but a commercial product, in industry parlance a "fast moving consumer good," or FMCG? Plastic Water examines the
processes behind this transformation. It goes beyond the usual political and environmental critiques of bottled water to investigate its multiplicity, examin- ing a bottle of water's simultaneous ex- istence as, among other things, a prod- uct, personal health resource, object of boycotts, and part of accumulating waste matter. Throughout, the book focuses on the ontological dimensions of drinking bottled water—the ways in which this habit enacts new relations and meanings that may interfere with other drinking water practices.
The book considers the assemblage and emergence of a mass market for water, from the invention of the poly- ethylene terephthalate (PET) bottle in 1973 to the development of "hydration science" that accompanied the rise of jogging in the United States. It looks at what bottles do in the world, tracing drinking and disposal practices in three Asian cities with unreliable access to safe water: Bangkok, Chennai, and Hanoi. And it considers the possibility of ethical drinking, examining campaigns to "say no" to the bottle and promote the consumption of tap water in Canada, the United States, and Australia.
Gay Hawkins is Research Professor in the Institute for Culture and Society at the University of Western Sydney. Emily Potter is Senior Lecturer in the School of Communication and Creative Arts at Deakin University, Australia. Kane Race is Associate Professor in the Department of Gender and Cultural Studies at the University of Sydney.
For further information click here.
"A delightful exposition of the multiplicity of a mundane object. The authors demonstrate bottled water in all its variation, as an entity which enacts diverse global, political, commercial, environmental,and ethical contexts. Drinking water can never be the same again!"
— Steve Woolgar, Professor of Science and Technology Studies, Linköping University and Oxford University; coauthor of Mundane Governance: Ontology and Accountability