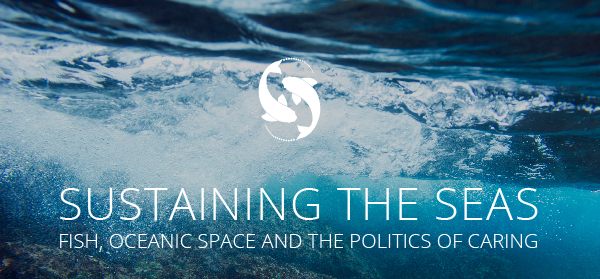 25 Mar

Call for Papers: Sustaining the Seas Conference, 11-13 December 2017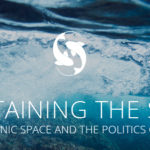 Sustaining the Seas: fish, oceanic space and the politics of caring
The University of Sydney, 11th – 13th December 2017
Sustaining the Seas is an exciting and experimental refereed international conference that will bring together academics of many disciplines, practitioners, urban planners, artists and writers to consider over three days the challenges of how to care better for the oceans, fish and marine ecological systems.
We all have tacit relationships with and dependence on the oceans. "Fish-as-food recalibrates the extent to which anyone can choose to opt out of dominant food regimes by saying, 'I don't eat fish'. As it stands, we all eat fish albeit often in circuitous ways" (Probyn, Eating the Ocean). One of the greatest contemporary challenges is how to eat the oceans better and fairer: for fish, fishers, and their aquatic ecosystems. Sustaining the seas is one of the most pressing global challenges for the planet and all her inhabitants. How to do justice to this challenge is an exigency for all scholars, and how to represent the oceans is a guiding theme in the conference that will be addressed by scholars, artists, and practitioners.
We assume that understanding complexity, including social, cultural, ecological and economic interconnections, is crucial to any solution. Hosted by the Sustainable Fish Lab at the University of Sydney, the conference will take place in one of the world's most beautiful yet troubled harbour cities. This will be a unique opportunity to engage with local and global oceanic complexities through panel discussions, keynote speakers, films, demonstrations of innovative practice, and fieldtrips.
We welcome proposals on these topics and many more:
Fish markets: including anthropological, cultural studies, tourism, geographical, and economical perspectives; • Regulation of the high seas and the Law of the Sea;
Oceanic warming, acidity and toxicity; geo-engineering;
Forms of certification, governance, and traceability;
Global South & North, northern hemisphere & southern hemisphere;
Knowledges: gender, traditional, Indigenous, generational;
Consumer engagement tactics that emphasise complexity rather than simplification;
Indigenous/cultural fisheries;
Gender, ethnicity, race, fish; queer fish;
New forms of aquaculture and integrated marine tropic relationships;
Global ocean grabbing, piracy, IUU.
Methodologies, multidisciplinary and multimedia forms of representation.Please send a 250-300 word abstract and affiliation details to kate.johnston@sydney.edu.au by 14th July 2017.

The conference will also welcome conceptual creative interventions, which engage with conference themes. Details and deadline to come.

www.sustainablefishlab.org
Organisers: Prof Elspeth Probyn (elspeth.probyn@sydney.edu.au), and Kate Johnston. Dept of Gender & Cultural Studies, The University of Sydney. Website: www.sustainablefishlab.org