21 Dec

Environmental Writing Workshop with Mark Tredinnick (UNE Parramatta, February 2018)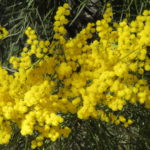 Environmental Workshop with Mark Tredinnick
"The Still Point in the Moving World: Writing as a Hearth in Times of Trouble"
13 February 2018, 1–4pm
UNE Parramatta
Join us at the UNE Parramatta FutureCampus for a writing workshop with acclaimed author Mark Tredinnick as part of the 'Two Canaries of Climate Change' conference taking place 14–16 February 2018. Writers of all levels are welcome. The workshop will focus on environmental writing in all genres.
Mark is a highly regarded Australian environmental writer, especially in the genres of poetry and narrative nonfiction. Winner of the Montreal Poetry Prize (2011) and the Cardiff Poetry Prize (2012), he is also the author of The Blue Plateau, Fire Diary, and nine other acclaimed works of poetry and prose. He lives in the highlands southwest of Sydney.
Registration: $50 (general) or $40 (student).
For more information, please see the Eventbrite page.