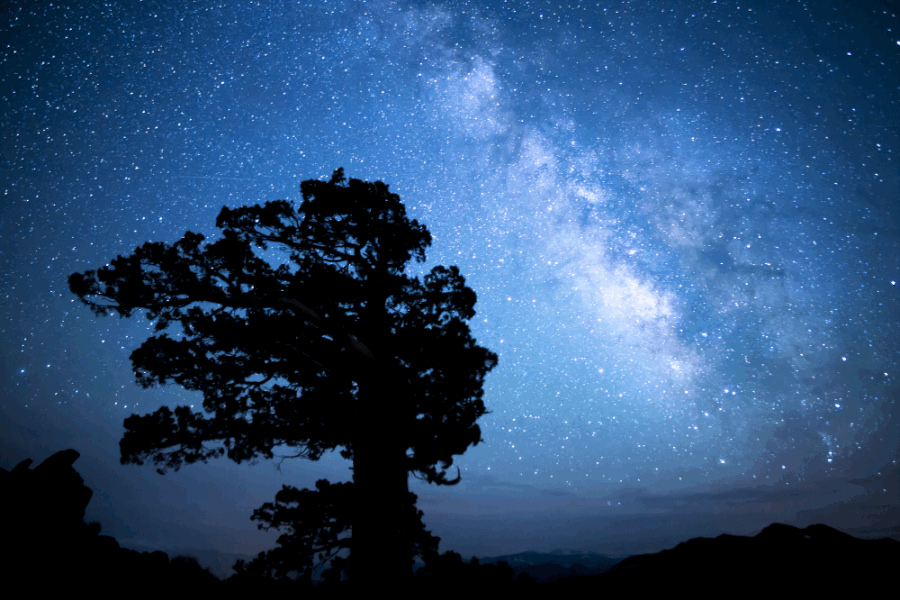 11 Feb

CFP: Reenchanting Urban Wildness (Perpignan, France: June 11- 14 2019)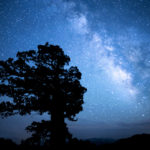 Reenchanting Urban Wildness: To Perceive, Think and Live With Nature in its Urban Environment
International Conference, Perpignan June 11- 14 2019
Under the aegis of the CRESEM, UPVD
GUEST WRITERS
Belinda Cannone, French writer, sponsor of the PUP (Presses Universitaires de Perpignan), author of S'émerveiller, 2017.
Nathanael Johnson, American journalist and writer, expert in nature in cities and environmental issues, author of Unseen City The Majesty of Pigeons, the Discreet Charm of Snails & Other Wonders of the Urban Wilderness, 2016
KEYNOTE SPEAKERS
Nathalie Blanc, Geographer, French CNRS Supervisor, urban nature expert
Serenella Iovino, University of Torino, Italy. Ecophilosopher, New Materialism and Environmental Humanities expert
Anne Simon, CNRS Research Director, Head of the Animots program, zoopoetics expert
—
This international conference comes as an offshoot of a previous ecopoetics conference on "Dwellings of Enchantment: Writing and Reenchanting the Earth," which took place in Perpignan in June 2016 (with three collective volumes on their way to being published). While this first event successfully brought together many academics and writers from various backgrounds, countries and disciplinary fields, it appeared that the call for papers attracted studies mostly concerned with dwellings of enchantment outside of cities. From there sprouted the notion that, while humans' intra-connections with their natural environments outside of densely populated areas were indeed of essential concern, it may be just as necessary and urgent to reconsider the many entanglements between human and non- human naturecultures within urban and suburban milieus. For, as opposed to what modernity has often wrongly entailed, nature does not evolve solely starting on the outskirts of our urban dwellings but has instead become an integral part of the daily lives of a majority of humans, living in densely populated areas. As over half of humanity now resides in urban places––a tendency that has been predicted to keep growing on the increase––, nonhuman life forms have simultaneously been coevolving with us in environments that can no longer be conceived of as antagonistic to the notion of nature. In more or less visible ways, vegetal, animal, elemental, and microbial agencies have followed the roads we have paved, adapting  to and, in turn, shaping our shared urban habitats, sometimes even encroaching upon the more intimate dwelling places of our bodies.
If so-called moderns seek shelter in the notion of a civilized dwelling place keeping wilderness at bay, such an anthropocentric vision remains blind to the hardly controllable coexistence of myriad life forms within our gridded, sometimes walled or gated, shared, urban and suburban pluriverses. Suffice it to mention the pullulating of coyotes in North American suburbs, of spotted hyenas in Ethiopian cities, of foxes in all European metropoles, of raccoons in Parisian forests, of parakeets vividly coloring the sky in Brussels, of Geckos nesting on the walls of our homes in Spain and India––or in Perpignan for that matter––and the less glamorous domestic intrusions of cockroaches, ants, or other insects in our urban ecosystems to heal from the delusional idea of a dichotomy separating humans and cities from nonhumans and natural environments. Moreover, while some of these feral animals tend to first be considered as a pestilence or jeopardy, in many cases local communities have been finding ways to reconsider the potential intra-actions between various populations – whether they be part of the vegetal, animal or human worlds – in ways forcing humans to adapt to nonhuman agencies, and reciprocally. As for plants, the wild proliferation of weeds, the cultivation of city parks, balconies, greenways, gardens etc. has made these vegetal populations ever-present in our quotidian commutes, walks, leisure, workplaces, etc.
With a one-day conference held in Perpignan in May 2017 and exclusively devoted to "Vegetal Life in its Urban Milieu," this new international event builds further on previous research, seeking to extend the enterprise of re-enchanting the complex, often invisible relationships between humans and non-humans that germinate from specifically urban worldings.
If the organizers themselves mostly specialize in ecocriticism and ecopoetics, we would like to encourage transdisciplinary dialogues, and therefore invite academics and artists across a wide range of disciplines to come together and advance current research and thinking on the hidden wonders of urban ecosystems (urban planning, biology, anthropology, ecology, botany, geography, sociology, entomology and ornithology, history, philosophy, visual arts, and academics of the inherently transdisciplinary fields of ecocriticism, ecopoetics, zoopoetics, ecopsychology). The scientific committee will particularly, yet not exclusively, welcome papers addressing some of the following issues:
Magical realism as an artistic mode particularly apt to reveal urban wonders
Postmodernism and the rewriting of myths about urban culture
How material ecocriticism or new materialism have been sowing seeds for new ecopoetic paradigms to envision the products of our naturecultures as co-produced songs
The role of urban planning in re-enchanting humans' conception of nature in cities
The enchantments of old cities compared with those of newer cities
Community and grassroots initiatives to reweave naturecultural fabrics
Ecofeminist practices, rituals and thought in urban settings
Ecospsychology as a way of repairing human connections with their environments
The latest developments in ecosophy and what light it sheds on an ontology of urban co-dwelling
Postcolonial urban populations and their relationships to urban wildness
Multicultural cities' melting pots and plants
Waste theory and production in urban areas
Plant communication in urban ecosystems
What biosemiotics teaches us about urban wonders
Urban sources of food (Ava Chin, the New York Times "urban foraging" blogger and the author of a book called Eating Wildly)
Health issues and urban nature
The conceptual implications of the word "feral"––referring simply to that which has broken free from human domestication, a term that was applied first to animals and now to plants as well––with no exact translation in other European languages such as French or Dutch (George Monbiot, Feral, 2013)
Education about nature in urban settings
Urban naturecultural art forms (graph, dance, music, etc)
—
PRACTICAL INFORMATION
The conference will take place in English and French. Communication proposals are to be sent as abstracts (300-400 words), with a brief bio-biblio note (5-6 lines) to ecopoeticsperpignan2018@gmail.com, before October 1st, 2018. Feedback from the scientific committee will get sent by mid November 2018.
Internet site and contact information is available at the Ecopoeticsperpignan.com page dedicated to the event: http://ecopoeticsperpignan.com/conference-2019/
Contact email address: ecopoeticsperpignan2018@gmail.com
—
SCIENTIFIC COORDINATOR
Bénédicte Meillon, University of Perpignan
ORGANIZING COMMITTEE
Caroline Durand-Rous, University of Perpignan, France
Margot Lauwers, University of Perpignan, France
Bénédicte Meillon, University of Perpignan, France
Claire Perrin, University of Perpignan, France
SCIENTIFIC COMMITTEE
Pascale Amiot, University of Perpignan (Irish Studies and Ecopoetics)
Anne-Laure Bonvalot, University of Montpellier (Hispanic and Portuguese-language Ecocriticism and Ecofeminism)
Françoise Besson, University of Toulouse (Anglophone ecopoetics)
Marie Blaise, University of Montpellier (Francophone Ecocriticism)
Anne-Lise Blanc, University of Perpignan (Francophone Ecopoetics)
Nathalie Blanc, CNRS, Paris (Urban Geography, Environmental Humanities)
Clara Breteau, (CNRS UK, University of Leeds, Environmental Humanities)
Isabelle Cases, University of Perpignan (British History and Culture)
Joanne Clavel, Danse Researcher, University Paris 8, Doctor in scientific ecology
Nathalie Cochoy, University of Toulouse (Anglophone ecopoetics)
Aurélie Delage, University of Perpignan (City planning and Urbanism)
Jocelyn Dupont, University of Perpignan (American Literature and Cinematographic culture)
François Gavillon, University of Bretagne Occidentale (Anglophone Ecopoetics)
Bertrand Guest, University of Angers (French Ecocriticism)
Daniel Finch-Race, Durham University (Francophone ecocriticism and ecopoetics)
Karen Houle, Guelph University, Canada (Philosophy, ecocriticism, ecopoetics, ecopoetry)
Thibault Honoré, University of Bretagne Occidentale (Fine Arts)
Serenella Iovino, University of Torino, Italy (Ecophilosophy, New materialism)
Edith Liégey, National Museum of Natural History (Ecology and contemporary arts sciences)
Margot Lauwers, University of Perpignan (Ecofeminism, anglophone feminist ecocriticism)
Bénédicte    Meillon,    University    of    Perpignan    (Anglophone    ecocriticism    and ecopoetics, American Short Story, Magical Realism)
Serpil Opperman, Hacettepe University, Turkey (Ecocriticism, New materialism, ecofeminism)
Stéphanie Posthumus, McGill University, Montreal, Quebec (Francophone ecocriticism and ecopoetics)
Jonathan Pollock, University of Perpignan (Ecopoetics, ecophilosophy, Shakespearean wild)
Thomas Pughe, University of Orléans (Anglophone ecocriticism and ecopoetics)
Sylvain Rode, University of Perpignan (City planning and urbanization)
Anne Simon, CNRS Research Director, Head of the Animots program, zoopoetics expert
Scott Slovic, Idaho University, USA (Ecocriticism)
François Specq, ENS Lyon (Anglophone ecocriticism)
—
Image by US Bureau of Land Management (CC BY 2.0)