07 Nov

Launch of new journal 'Sweaty City'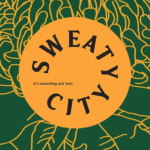 From the Sweaty City website:
SWEATY CITY is a youth journal about climate change and urban ecologies for hot and sweaty Sydney-dwellers. The journal aims to chart the stories of Sydney's residents—human and otherwise—affected by climate change and rapidly expanding urban sprawl, covering the invasion of ibises to the boiling brains of flying foxes.
SWEATY CITY is currently seeking pitches for articles about urban ecologies, city-dwelling native species, the stories of climate change and the intersection of cityscapes and nature.
We're also interested in photoessays and illustrations celebrating or investigating Australian flora and fauna.
​Pitch to us now at editorial@sweatycity.com.