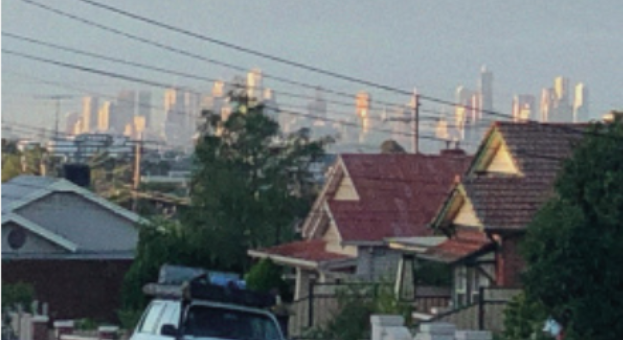 03 Feb

New book – Writing Belonging at the Millennium: Notes from the field on settler colonial place (Emily Potter)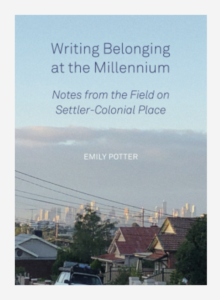 New book announcement – Writing Belonging at the Millennium: Notes from the field on settler colonial place, by Emily Potter (Intellect)
In Writing Belonging at the Millennium, Emily Potter critically considers the long-standing settler-colonial pursuit of belonging manifested through an obsession with firm and stable ground. This pursuit continues across the field of the postcolonial nation today; the recognition of colonization's destructive impacts on humans and environments troublingly generates a renewed desire to secure non-indigenous belonging. Focusing on the crucial role that Australia's contemporary literature plays in shaping ideas of place and its inhabitation, Potter tracks non-indigenous belonging claims through a range of fiction and non-fiction texts to examine how settler-colonial anxieties about belonging intersect with intensifying environmental challenges. Significantly, she proposes that new understandings of unsettled and uncertain non-indigenous belonging may actually be fruitful context for decolonizing relations with place – something that is imperative in a heightened time of global environmental crisis.
https://www.intellectbooks.com/writing-belonging-at-the-millennium
Emily Potter is A/Professor in Writing and Literature, School of Communication and Creative Arts, Deakin University. She is the co-editor (with Brigid Magner) of the Journal of Australian Studies, and Victorian Representative for the Association for the Study of Australian Literature.
—
Endorsements for Writing Belonging at the Millennium:
Writing Belonging at the Millennium continues Emily Potter's passionate quest to understand Australia in all its contentious and contested facets… Against divisive histories and loyalties, and the pressing realities of the Anthropocene that continue to inform what Australia is, Potter argues forcefully that "we need stories that admit to a world in which our shadows are with us rather than erased." This is a deeply critical and hopeful book that is essential reading if we are to fully reckon with those shadows.
Elspeth Probyn, Professor of Gender & Cultural Studies, University of Sydney.
Emily Potter's brilliant readings of a range of Australian literary texts launch the concept of belonging in a quite new way. Belonging is offered here as a strong alternative to simply being Australia… [instead it] is about having valued attributes or attachments, ones that are hard to acquire and to let go. Through storytelling, she argues, white Australia is beginning to recompose its attachments, to understand Indigenous custodianship and to share its political responsibilities.
Professor Stephen Muecke, Professor of Creative Writing, Flinders University.