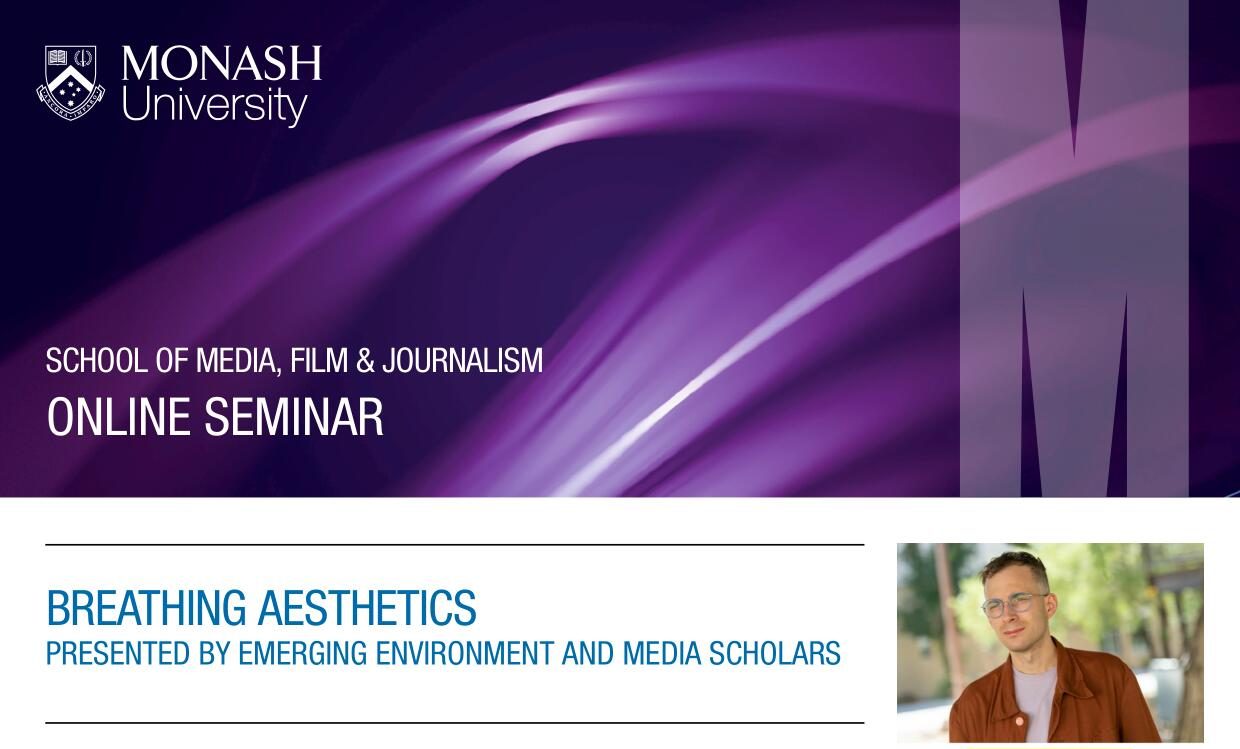 01 Nov

Breathing Aesthetics – Hybrid Seminar at Monash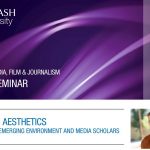 This talk previews the monograph Breathing Aesthetics, in which Jean-Thomas Tremblay argues that difficult breathing indexes the uneven distribution of risk in a contemporary era marked by the increasing contamination, weaponization, and monetization of air. Tremblay shows how biopolitical and necropolitical forces tied to the continuation of extractive capitalism, imperialism, and structural racism are embodied and experienced through respiration. Through brief case studies on Ana Mendieta's and Amy Greenfield's cinematic activation of "respiratory spectatorship" and Renee Gladman's fiction of "smog sensing," Tremblay contends that articulations of survival now depend on the management and dispersal of respiratory hazards. In so doing, they reveal how an aesthetic attention to breathing generates historically, culturally, and environmentally situated tactics and strategies for living under precarity.
Bio: Jean-Thomas Tremblay is Assistant Professor of Environmental Humanities at York University, where they teach and research across environmental and sexuality studies as well as modern and contemporary literary, screen, and performance cultures. They are the author of Breathing Aesthetics (Duke University Press, October 2022) and, with Andrew Strombeck, a coeditor of Avant-Gardes in Crisis: Art and Politics in the Long 1970s (State University of New York Press, 2021). Jean-Thomas is at work on two books: The Art of Environmental Inaction and, with Steven Swarbrick, Negative Life: The Cinema of Extinction.
DATE: Thursday 10 November 2022
TIME: 11.30am – 12.30pm AEDT
VENUE: This event will be hosted online (via Zoom) and on-campus in S901/S902 (Caulfeld Campus, Building S, Level 9)
To register to attend in-person at Monash Caulfield (Melbourne), please sign up here.
Zoom registration: https://monash.zoom.us/meeting/register/tZMlduygqD8oGNN5o-RD6yjuVFHBM3Aq9a90