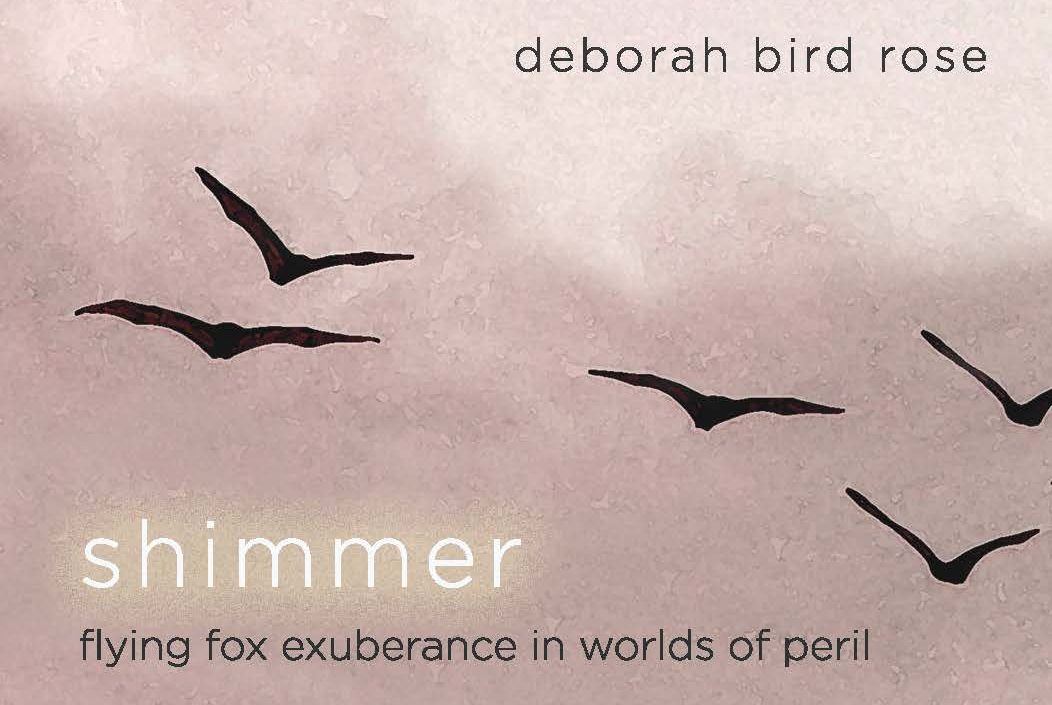 01 Dec

Book Launch: Deborah Bird Rose, Shimmer (Sydney)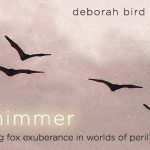 Book Launch (Sydney): Deborah Bird Rose, Shimmer: Flying Fox Exuberance in Worlds of Peril
Wednesday, 7 December 2022
5:45 pm – 6:45 pm AEDT
The University of Sydney
RD Watt Building, Science Rd, Camperdown, NSW 2006
—
'Living with flying-foxes, I came to understand, takes us straight to the heart of every big question facing Earth life in the twenty first century.' (Deborah Bird Rose)
We will launch the final monograph by renowned anthropologist and environmental humanist Deborah Bird Rose, Shimmer: Flying Fox Exuberance in Worlds of Peril, published by Edinburgh University Press in 2022 in the new book series Animalities (ed. Matthew Chrulew).
Author's Bio: Deborah Bird Rose (1946–2018) was a world-renowned anthropologist and leading figure in the emergence and shaping of the interdisciplinary environmental humanities. Her books included Dingo Makes Us Human (1992), Nourishing Terrains (1996), Country of the Heart (2002), Reports from a Wild Country (2004) and Wild Dog Dreaming (2011). She edited volumes including Manifesto for Living in the Anthropocene (2015) and Extinction Studies (2017), and co-founded the journal Environmental Humanities. Rose was a Fellow of the Australian Social Sciences Academy and was for most of her career based at the Australian National University (1995–2008) and Macquarie University (2008–2013).
Paperback copies will be available for $30 (cash only, no eftpos sorry).
Thanks to the Nature Feelz Symposium and the Sydney Environment Institute for hosting this launch.