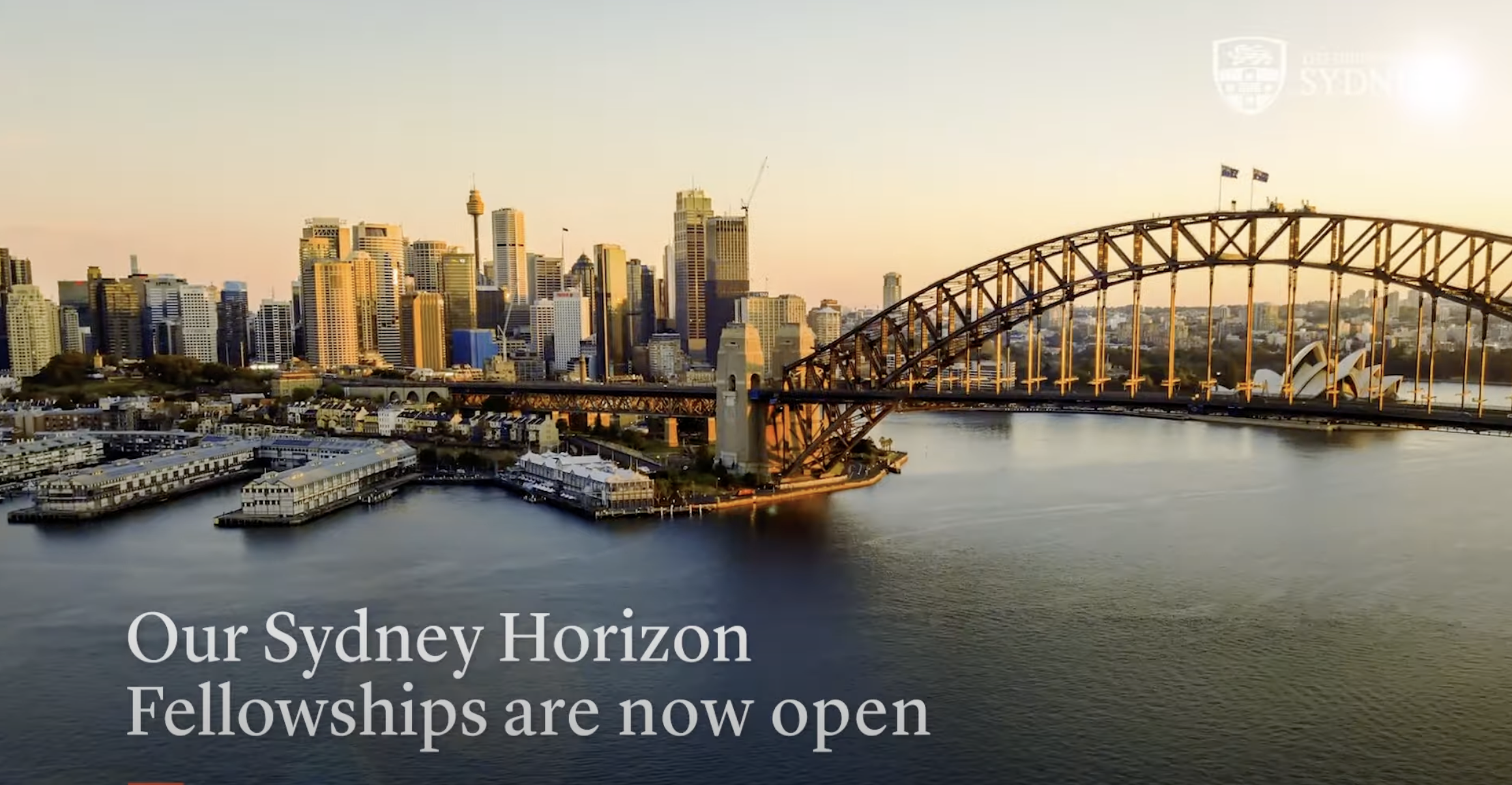 05 Jun

Sydney Horizon Fellowships: 40 MECR positions in climate change, health, and sustainability

These fellowships are intended to empower up to 40 of the world's best and brightest emerging academics to undertake innovative research that will build our understanding of, and resilience to climate change, improve health outcomes, and create a more sustainable world.

Fellowship website: https://www.sydney.edu.au/research/research-funding/research-fellowships/sydney-horizon-fellowships.html
---
Fellowship benefits
Each successful applicant will receive:
a continuing position (subject to confirmation) that starts with a five-year research-focused fellowship, which includes training and mentorship to develop academic leadership skills and up to AUD$100,000 per annum in research funding,
a competitive salary, ranging from AUD$113,000-$160,000, + 17% superannuation (pension fund).
Fellows will be supported to achieve their ambitions by an integrated and diverse ecosystem of researchers, spanning our many faculties, schools and dedicated research centres.
For further information on benefits, please refer to the Sydney Horizon Fellowships application page.
---
Research challenges
Climate change, health, and sustainability are three of our most pressing contemporary challenges. Drawing on and developing their disciplinary and multidisciplinary skills, Fellows will address these challenges and advance potential solutions. The latter may include the development of novel technologies, biomedical, legal, business, design, policy, and political instruments.
Fellows will be supported to join existing Centres and form new communities of practice across the schools and faculties of the University, working together to address the three grand challenges.
---
Eligibility
Applicants must:
be less than ten years since the award of their PhD (or equivalent) at the closing date of the application, relative to opportunity,
commit to working on the Fellowship from the agreed start date of the award,
obtain and maintain the right to work in Australia,
apply via the Sydney Horizon Fellowships application page – applications, including attachments and questionnaire responses will not be accepted via other methods.
Applicants will be asked to provide their ORCID iD (where available) in their application to assist with the assessment process.
The Sydney Horizon Fellowships are open to all disciplines. Applicants must propose research that addresses at least one of the challenges of climate change, health or sustainability.
---
Application deadline
Applications close 11:59pm on Wednesday 5 July 2023 AEST.
Applicants will be informed of their outcome by October 2023. Successful applicants will commence their role with us in 2024. 
Further information is available at the fellowship website: https://www.sydney.edu.au/research/research-funding/research-fellowships/sydney-horizon-fellowships.html